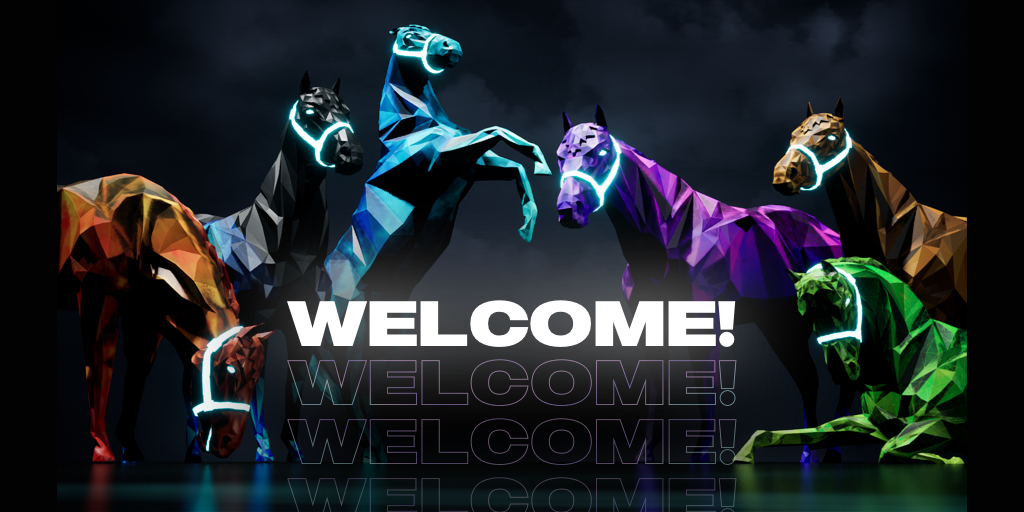 Horse racing is one of the most popular sports among punters, and it was one of the first sports to start the tradition of wagering. Today, there are lots of competitions going on across the globe, and there are dozens or even hundreds of bookmakers that are eager to accept bets. It might be hard for a beginner to navigate through such a variety of offers, especially taking into account how comprehensive modern sportsbooks are. In this article, we will discuss everything you need to know to bet on horse racing, starting with choosing a site and ending with explaining popular types of bets.
How to Choose the Best Betting Horse Racing Sites – Our Criteria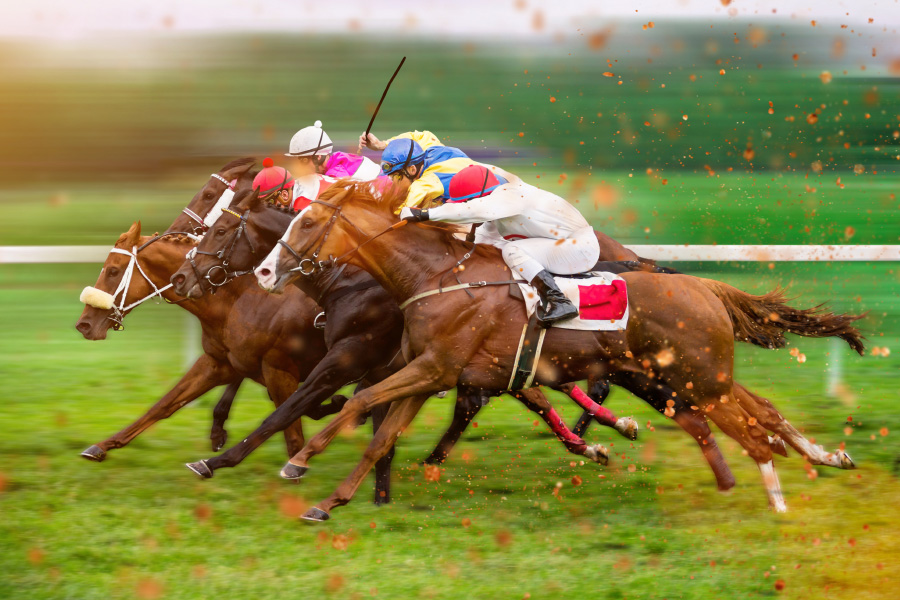 The first logical step you have to perform before you can start wagering is to choose a sportsbook. It is at the same time one of the hardest steps as finding a perfect site requires quite a bit of research. There are lots of parameters you should take into account, so let us have an overview of each. These are the criteria we assess in our reviews, so make sure to learn them all.
Welcome Offers or a Welcome Bonus
Almost any bookmaker has a welcome bonus nowadays. It might be a deposit bonus or a free bet for horse racing, for example. The value of such offers varies a lot among bookmakers, so you should compare and assess them individually. Though, there are several tips we can share for you to make an informed choice.First of all, we would not suggest focusing too much on the welcome bonus. In most cases, it is a one-time promotion that you will forget about in a month. So it is illogical to get a great welcome bonus and then suffer from a bad quality betting on horse racing experience. Secondly, it is important to take the wagering requirements and other terms into account while comparing different promotions. A smaller bonus with more comfortable terms may easily turn out to be more valuable than a larger one with strict terms.
Ongoing Deals Once You've Signed Up
The promotions that are available after registration are usually less generous than the welcome bonus at first but may easily gain a lot of cumulative value if activated persistently. There is a great variety of promotions for betting on horses, so it is impossible to give a universal suggestion for beginners here. We would recommend selecting several bookmakers that fit you by other criteria and then comparing their promotions to make your final choice.
Loyalty & Extra Stuff
Some bookmakers have great loyalty programs for you to benefit from. They are exclusive and unique to each bookmaker, but in a nutshell, they reward you for being an active player. In most cases, you will be granted exclusive features, free bets, limited promotions, VIP-only cashback offers, and other benefits for reaching a specific total wagered sum. Some bookies offer a cashback of up to 25% for their loyal horse racing betting fans, making it way more generous than most other promotions.
Competitive Odds
This is one of the most important criteria for potential long-term players as it has a direct effect on their winnings. As you probably know, each bookmaker has its unique odds for horse racing bets, and the difference may sometimes be truly significant. There are lots of third-party platforms that aggregate the odds from popular bookmakers, allowing you to compare them for any upcoming match. In some cases, it may be worth it to opt-in for lower odds in favour of a better service, but this difference should not be dramatic.
Betting Apps – Superb For Horse Race Betting On the Go
Almost any popular bookmaker has its mobile app today. They have been around for quite a long time already, which allowed the bookies to optimise them properly and find the most efficient interface solutions. For most players, mobile apps are even more comfortable to bet on horses than the desktop versions. Most apps have comfortable structures of the interface, allowing you to quickly find the necessary betting markets, add them to your bet slip and place your wagers. They are especially useful for keeping track of the events in progress, as they exclude the need to stick to your computer.
Live Streaming and Watching Horse Racing Live
Live streaming is a built-in feature available at many sportsbooks. It allows you to watch the horse racing you bet on in real-time, making it easy to track your progress and analyse your mistakes. Since the feature is available almost at any bookmaker, a good idea would be to compare its quality among several sites you are choosing from. Make sure the live streams are available for all the events you need, check out the quality of video and optimisation of the player. The latter is especially important with mobile apps, as live streams may require more data than regular betting on horses experience.
Wide Markets & Popular Betting Events
One of the essential criteria you should never hesitate to analyse is the variety of markets available at the selected sportsbook. Make sure the bookmaker offers all the popular events and even more. From an individual bettor's perspective, it is important that the site has your favourite racing leagues and competitions covered.
Comfortable Banking That You Won't Notice
The cashier of your betting site will also play a major role in your experience. We are sure that the best banking system is the one you don't notice. It should have your comfortable payment option available as well as provide the transactions at comfortable terms. Thus, you will be able to make instant deposits and not even bother yourself with adjusting your transactions to some strict terms. As for the withdrawals, they should also be processed quickly and with no fees. Make sure that the site accepts your payment system as a withdrawal method beforehand, as sometimes they might only accept it for deposits.
Betting Limits – Be In Control At All Times
Customer Support Service That Covers Your Back
This criterion is frequently overlooked by beginners when selecting a sportsbook. However, it is crucially important that the service would have a decent customer support team. With a bad one, you will not be able to have your issues resolved quickly, or maybe not have them resolved at all. Make sure the support service at your site with racing bets is available via email, hotline and live chat. You could even try sending a message to their live chat to check how fast they reply.
Virtual Horse Racing Options
We're now done with essential criteria and can move on to the additional ones. A virtual horse bet is, as its name implies, a wager placed on a computer-simulated horse. Such virtual races are held at many sites and are provided with guaranteed fairness. The benefit of this feature is that you won't need to wait long for another race to begin as they are held constantly. At the same time, the drawback is that you cannot analyse the statistics or use any other information to increase your chances since the results are simulated by the computer.
Betting on Other Sports
Having an option to enjoy something other than a horses bet is also something you should consider. At some point, you will likely wish to try something new no matter how much you enjoy horse races. Thus, it is always a good idea to ensure beforehand that the bookmaker provides enough other options. You may look for football, soccer, tennis, basketball, hockey, cricket, volleyball, handball or even eSports.
How To Bet On Horse Races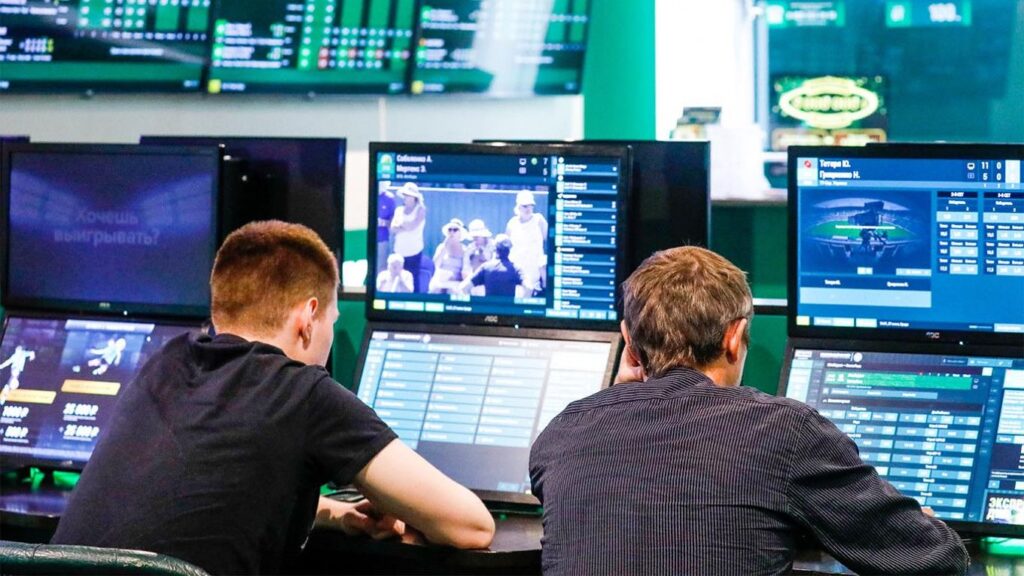 Now that you are familiar with the criteria of choosing a proper site for your wagering, it is time to learn how to bet on horses. The process may slightly vary across bookmakers, but in general, you will need to select a race first. To do so, visit the main section of your sportsbook, where all the upcoming events are listed. There, find horse racing, then select the event and find the specific race you wish to wager on.
On the race's page, you will find all the pre-match betting markets available for you. We recommend starting with simple wagers, so we would suggest simply selecting the winner of the race. It might be a hard wager to guess correctly, but it is a market that's easy to understand for a beginner. Once you get more familiar with the whole process, you can move on to other types of horse bets, which we will describe in the following section.
Once you have selected the market to wager on, add it to your betting slip. At most sites, it will be located on the right side of your screen, and you will easily notice it containing the selected market. With mobile apps, the bet slip is usually located in another section, which is typically accessible from the fixed menu on the bottom. In the bet slip, you only need to check the market, enter the desired sum of your wager and hit the confirmation button.
The Most Popular Types of Horse Racing Bets
In this section, we will have the types of horse race betting explained. We will overview the most popular betting options available at online sportsbooks. However, please note that some of them may not be offered at your specific bookmaker, so make sure to check the betting options beforehand.
Single
Single bets are the most popular types of bets, being the easiest for understanding at the same time. It is a prediction of a single result, whether it is the race winner or any other market available for the selected race.
Double
As their name implies, double bets are the same as the single ones, the only difference being that you are trying to predict two different outcomes. To place a double wager, you will need to select two different races, as in a single race, the different outcomes may either be contradicting or partially complement each other.
To win a double bet, you will need to guess both outcomes correctly. As you could have already guessed, it is twice as risky as a single bet, but combined wagers are popular for a reason. The odds of both events will be multiplied, granting a much higher payoff compared to a single bet. This concept upscales a lot with more complicated combinations of wagers, which you will be able to track further on in our horse racing betting guide.
Treble
Similar to double bets, trebles require you to select outcomes of three different races. Analogically, you will need to guess all three of them correctly to grant yourself a decent payoff. Trebles are not the most popular type of horse racing bets in the UK since they are risky and hard to track. The latter occurs because the races may be either held simultaneously, making it impossible to watch them all in real-time, or be held on different days, delaying the final result of your wager a lot.
Trixie
Trixie bets are a bit more complicated than the previous ones. It consists of three double bets and one treble bet, combined in a single wager. To grant yourself a payout, you will need to hit at least two of the predictions correctly. The final odds will depend on the number of bets landed correctly. Trixies are a rather popular type of bet, but you will not find them on every sportsbook. In case you're interested in placing trixies make sure to check their availability beforehand.
Patent Bet
Patent bets are even more complex than trixies since they are a combination of seven bets. To place a patent, you will need to make a trixie with three more singles. Thus, a patent bet consists of three singles, three doubles and one treble. The payouts are guaranteed, even if only one of the selections hits correctly, but to make them truly beneficial, you will logically have to guess more entries.
For such complicated betting options, bookmakers usually have built-in calculators, allowing you to analyse a potential bet easily. Moreover, at many sportsbooks, they have comprehensive FAQ sections where you will find all the horse racing bets explained too. However, they will only write about the options offered in this sportsbook, so make sure to read about others before making your final choice.
Accumulator
In contrast to patent bets and trixies, accumulators are available at almost any sportsbook. They are essentially the same as doubles and trebles but allow you to add more bets in the combination. The odds of the events are multiplied, and to receive a payout, you will need to correctly hit all the predictions. Depending on the bookmaker, an accumulator bet may contain from four to twenty entries.
Yankee Bet
Yankee bets consist of six doubles, four trebles and an accumulator with four wagers inside. To receive winnings, you will need to guess at least two of the entries, but the payout will be rather small in such a case. To truly benefit from a Yankee Bet, you will need to guess at least six entries.
Lucky 15
As its name implies, this bet consists of 15 individual wagers that are made from four horse selections. To place a Lucky 15, you will need to add four singles, six doubles, four trebles and an accumulator with four wagers to your bet slip. At least one of the selections should win or place for you to receive a payout.
Canadian
Canadian bets are made from ten doubles, ten trebles, five accumulators with four wagers and an accumulator with five wagers, having twenty-six different bets combined in total. The bets are made across five different races and may grant massive payouts, depending on the number of correct predictions.
Lucky 31
Being a more complicated version of the previous Lucky bet, Lucky 31 contains five singles, ten doubles, ten trebles, five accumulators with four wagers and an accumulator with five wagers based on five selections.
Goliath
There are several other types of combined bets between Lucky 31 and Goliath, but they have similar mechanics and are basically larger versions of the previously explained horse betting options. Goliath is the largest combined wager in terms of entries, and it features 28 doubles, 56 trebles, 70 accumulators with four wagers, 56 accumulators with five wagers, 28 accumulators with six wagers, 8 accumulators with seven wagers and an accumulator with eight wagers, making a total of 247 wagers in one.